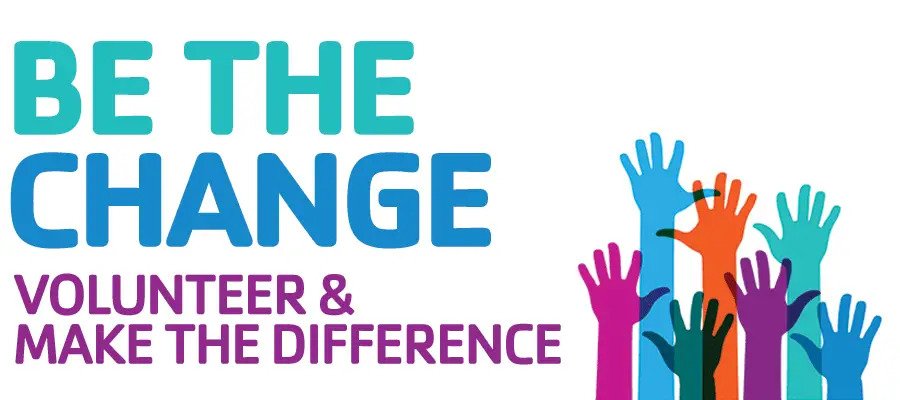 GET INVOLVED!
Volunteers are the core of our ministry! We have many opportunities for individuals and groups to help and serve, whether for a few hours daily, weekly or monthly. If you have even an hour of extra time, we invite you to learn more by contacting: OUTREACH@CCMHICKORY.ORG 828-323-7904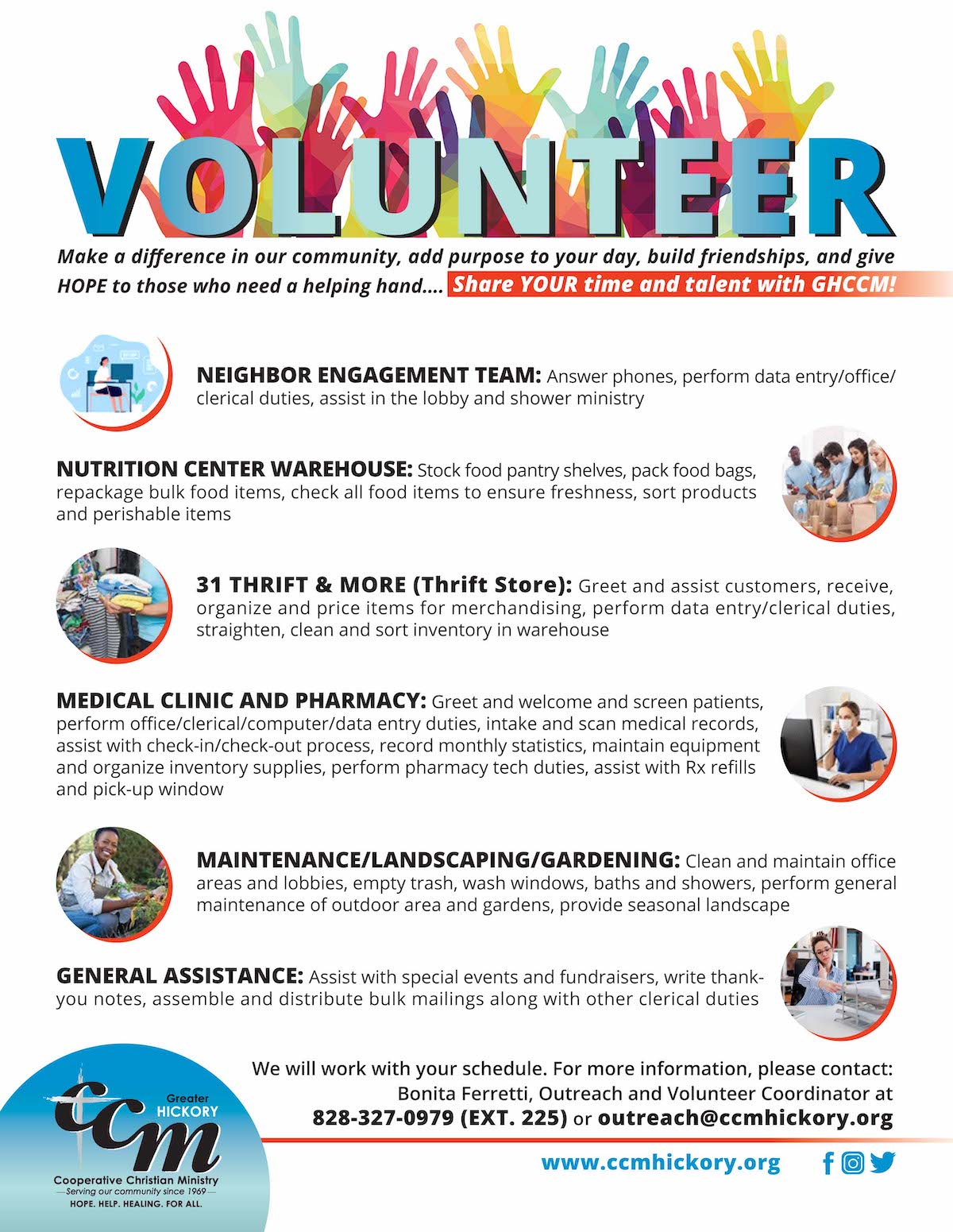 Neighbor Engagement Team
Interview clients for eligibility, answer phones, computer/data entry, office/clerical duties, etc. Professional counselors, case managers, interviewers, etc. for various programs areas including lobby assistant and shower ministry assistant.
MEDICAL MINISTIRES CLINIC
Greeters/receptionists to welcome clients, interviewer, office/clerical work, computer/data entry/intake and scan medical records in Electronic Medical Records (EMR), check-in/check-out, assist with monthly statistics, sterilize equipment, check phone messages, cleaning, organize and inventory supplies, etc. Professional volunteers including dentists, dental assistants, physicians, nurses, NP's, nursing assistants, CNA's, pharmacist, pharmacy techs, phlebotomists, Spanish/Hmong translators, etc. to assist in the medical ministries clinic and pharmacy.
MEDICAL MINISTRIES PHARMACY
Pharmacists, pharmacy techs, individuals to help at the window, count pills, office/clerical work, computer/data entry, and answer phones.
NETworX CATAWBA
Participants to meet weekly to journey together to form an 'intentional community'.
CLEANING/MAINTENANCE
Clean and/or maintain office areas and lobbies, empty trash, wash/clean windows, showers, bathrooms, clean-up outdoors, etc.
LANDSCAPING/GARDENING
Landscape and/or maintain garden areas and prayer garden, plants, mulch, water plants, etc.
OTHER
Marketing/Advertising/Public Relations/Event Planners to assist with the Ministry's marketing and social media activities including Facebook and website updates, collateral material designs, special events, etc.
We will work with your schedule. For more information, please contact us by email: outreach@ccmhickory.org