Since 1969, we have provided hope, help, and healing to those in need.
At Greater Hickory Cooperative Ministry (GHCCM), we have been the Hickory, North Carolina area's hub for helping families in crisis, those living in poverty, and those experiencing homelessness since 1969. Today, we remain a faith-based, volunteer-driven organization that provides a wide range of programs, services, and solutions. People come to us seeking help with both simple and complex problems, and we help with both their short- and long-term needs.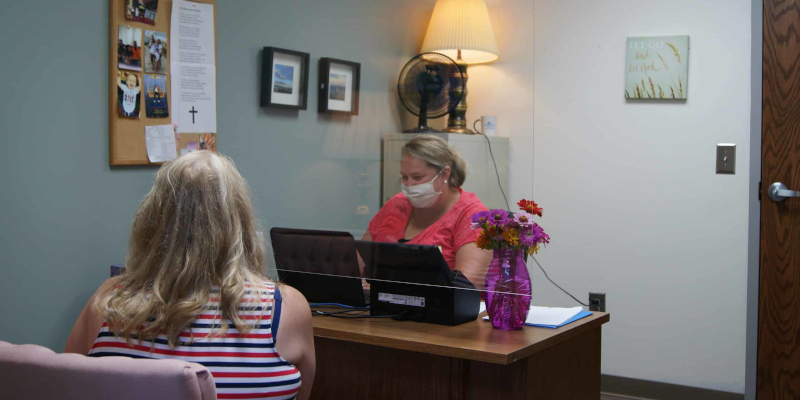 Some immediate needs we can help with include helping with a past-due electric bill, providing financial assistance in the face of eviction, or providing a blanket or backpack for personal belongings. After helping with immediate needs, we begin creating an individualized Wellness Recovery Action Plan (WRAP). This life, health, and wellness assessment identifies a variety of issues, such as health problems, disability, education, physical or emotional abuse, substance abuse, faith and spiritual care, an unsafe living environment, finances, legal concerns, employment, food insecurity, and more.
We are then able to coordinate services and programs with the goal of increasing the person's emotional, financial, and spiritual stability. Motivated by love, compassion, and kindness, we serve others as a demonstration of God's unconditional love for all people. Our faith is at the heart of everything we do.
Volunteers are the core of our ministry, and we have many opportunities for individuals and groups to help and serve. Learn more about how you can support our mission and help those in need through donation, volunteering, or community support.