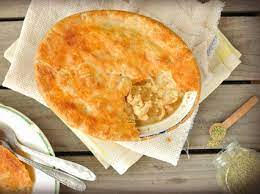 Greater Hickory Cooperative Christian Ministry (GHCCM) is participating in Hunger and Homelessness Awareness Week, a nationwide week of action where communities draw attention to the concerns related to poverty. Staff and volunteers from GHCCM will spend the week in community service, fundraising, and advocacy events that help support these important concerns.
"Hunger and Homelessness impacts too many members of our community," says Jailen Howell, Director of the Nutrition Center for GHCCM. "We are organizing Hunger and Homelessness Awareness Week to help concerned citizens tackle these issues. Every person desires food on their plate and a roof over their head. Unfortunately, far too many people in Catawba County experience hunger and homelessness."
Annually, GHCCM supports National Hunger and Homelessness Awareness Week. This year, GHCCM is hosting "Buy A Meal, Feed A Neighbor". With the support of Chick-fil-A, Viewmont, and the Kitchen Committee at Corinth Reformed Church, chicken pie dinners are available for purchase. A dinner for four people will cost $60 and includes a chicken pie made by Corinth Reformed Church Kitchen Committee, green beans, and Chick-fil-A's mac and cheese and brownies for dessert. Individual frozen chicken pies that will feed 4 people are also available for purchase for gifts or keep frozen for later use for $25. There is gallon of sweet or unsweetened tea add-on available for $10.
Ordering begins on Thursday, October 6. Orders must be placed online at www.ccmhickory.org. All items are to be pre-ordered. No 'day of' sales are available. The pick-up dates are November 14, 15, and 17 at Corinth Reformed Church located at 150 16th Ave NW, Hickory, NC 28601. Deadline for placing orders is November 7. Pick-up day and time are selected when ordering.
Chick-fil-A, Viewmont location, and Corinth Reformed Church have partnered with GHCCM and are the sponsors for this event. Hunger and Homelessness Awareness Week is co-sponsored by the National Coalition for the Homeless and the National Student Campaign Against Hunger and Homelessness. The event originated at Villanova University in 1975 and now takes place each year in hundreds of communities across the county.
GHCCM is dependent on grants and financial contributions to continue offering the wide range of support to our community's most vulnerable neighbors. It is the goal of GHCCM to work together to offer stability to those in crisis and a pathway out of the poverty cycle. For hours of operation, ministry offerings, or to donate, visit GHCCM's website at https://ccmhickory.org/. For additional information, email info@ccmhickory.org. To volunteer, send your request to outreach@ccmhickory.org.