We have an ongoing and immediate need for many items.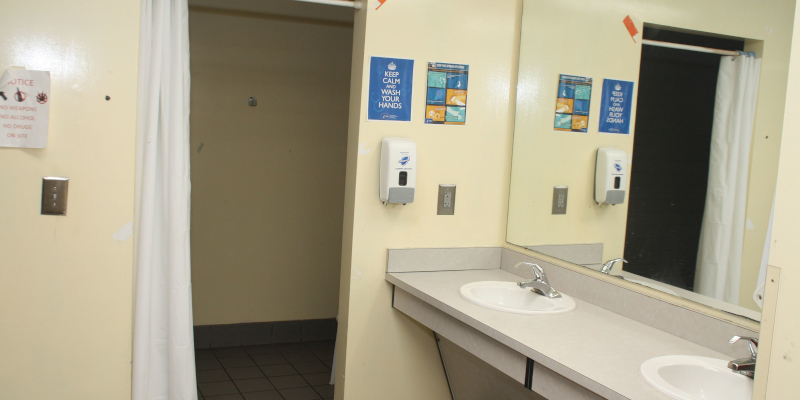 Shower Ministry
We have an immediate need for hygiene packs! Please include mini-shampoo, razor, toothbrush, toothpaste, soap, comb, and deodorant. We also need:
Towels and washcloths
Laundry powder
Hairbands and Hair Barrettes
Did you know that our shower ministry serves 200 neighbors a month?
That's 2,400 hygiene packs a year!     
Pharmacy Ministry
We accept donations of over-the-counter medications like Tylenol, Advil, sinus medication, eyedrops, vitamins, etc.  Must be unopened.   
We also need shelving units for the Pharmacy.
We recycle used pill bottles. Please take off all labels before bringing them in.
Additional Needs
Small calendars/planners for our neighbors to keep their appointments in.
Spiral notebooks
Copy paper
Cleaning supplies
Clorox wipes
Paper towels
Toilet paper
Paper cups, plates & cutlery utensils
Plastic kitchen storage bags
Cleaning rags
Lysol disinfectant spray (we are entering flu season)
Lysol tub and tile foamy cleanser (for cleaning showers)
Lysol toilet bowl cleaner (for all facility bathrooms)
Boxes of Kleenex (we are entering flu season)
Hand sanitizer – large bottles with pumps (we are entering flu season)
Apple cider vinegar (for food pantry – to keep gnats away)
Bleach