Celebrating Over 50 Years of Serving Our Neighbors in Need
The Greater Hickory Cooperative Christian Ministry (GHCCM) opened in 1969. The legal status of the organization is a 501c-3. The ministry was started by area churches and remains a faith-based, volunteer driven organization providing an array of programs, services and solutions for our neighbors in need in Catawba County and surrounding areas. Francis W. Frock was the first Executive Director of GHCCM from 1970 – 1988.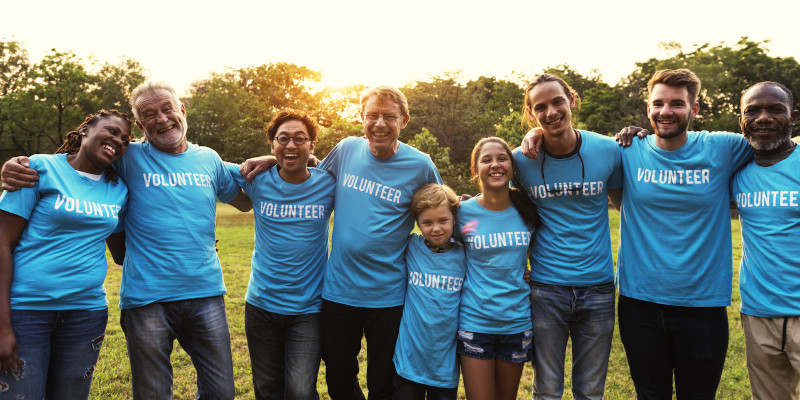 There are currently 22 full time employees, 15 part time employees and over 125 volunteers. Our volunteers are a vital component of the Ministry's work. The Ministry is supported primarily by grants and contributions from churches, area businesses and individuals.
GHCCM serves a population who fall within 200 % of the poverty guidelines as outlined by the federal government. Over 2,000 neighbors facing crisis, living in poverty and/or experiencing homelessness in Hickory City, and/or Catawba County, come through our doors each month!
The Services of GHCCM include:
Neighbor Engagement Team

Financial assistance for rent, utilities, heat and transportation
Assist the homeless with a snack pack, blanket, a backpack, shower facility, clothing, etc.
Referrals within GHCCM and to outside agencies through community collaboration

Identify, understand, address and work assist a person and/or family to increase and improve their emotional, financial and spiritual stability

Shower Ministry for the homeless
Laundry facilities available for the homeless
Mail service for those needing an address to receive mail
Nutrition Services
Emergency food and Supplemental monthly food
Weekly Supplemental food for our homeless
31 Thrift and More!, the thrift store of GHCCM
Clothing and housewares for retail sales
Provides income to the day-to-day operations of GHCCM
Vouchers for our homeless neighbors or those in crisis for clothing and other items
Free and Charitable Healthcare
Pharmacy at GHCCM

Prescription drugs – offers qualified patients with access to low and no-cost medications

Medical Care at GHCCM for un-insured neighbors

Specialty care and limited primary care for the uninsured in Catawba and Alexander County
Behavioral Health and Wellness

Peer Support Specialist on site in the Medical Clinic

Hep-C Clinic
Whole Life Center
A wholistic (whole person) center for 'Next Step' ministry to assist our neighbors to gain independence from the poverty cycle
Provides on-site resources, community collaboration, learning opportunities, a case manager to journey with each neighbor
Health and Wellness classes and support groups
Smoking cessation
Diabetes support and education
Healthy Cooking classes
Job search assistance
Digital Literacy instruction
Behavioral Health and Wellness
Peer Support Specialist on site to assist with Behavioral health

Substance abuse
Behavior modification
Referral assistance
Group support classes